---

|Friends & Links|Joe Franklin
---
---
oe Franklin has been a staple of the radio and television airwaves for a very long time, and his guest list has run the gamut from one end of the spectrum to the other. Essentially every star of stage, screen, or broadcast has sat with Joe Franklin through the years, including Al Jolson. We have been fortunate to have Joe speak with us at Jolson Festivals, here is your chance to hear Joe Franklin recollect about the World's Greatest Entertainer.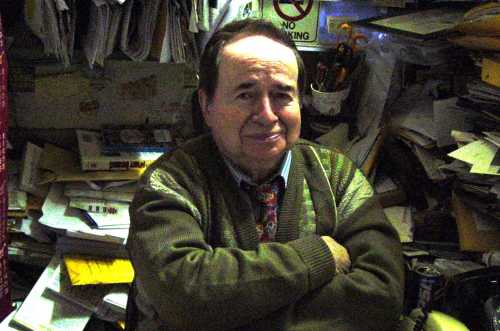 In May, 2002, IAJS member Brian Decker sat down with Joe Franklin and asked him some questions about Al Jolson. Click on the links to hear these questions and Joe's responses.
Our sincere thanks to Brian Decker for providing this material, and to Joe Franklin, for sharing some of his memories with us.
---
Upon the passing of Joe Franklin on January 24, 2015, this video of Joe's memories of Al Jolson was published.
---
If you came here from a link or search engine
Click here to return to the main page of this site
All material on this website Copyright © 1995-2015 : Marc I. Leavey, M.D., Stevenson, MD
ALL RIGHTS RESERVED Updated 22 May 02
Updated 25 Jan 15