---

|The Man|Jolson's Legacy|Passing of the Jazz Singer|Eulogies|Harry Jolson
---
---
You could watch the Jolson movie biographies very closely, and come away with the idea that Al Jolson was an only child. That was far from the truth.
---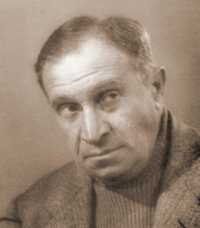 Since they began in show business together, a rivalry of some sort existed between the Brothers Jolson. Nonetheless, after the death of his baby brother, Harry Jolson released a recording given to him by his brother back in 1938, "Du Host A Liebes Punim," and backed it with a eulogy to his brother, Al.

Listen to Harry Jolson's eulogy to his brother.

---
---
If you came here from a link or search engine
Click here to return to the main page of this site
This listing and material Copyright © 2003 Marc I. Leavey, M.D. Baltimore, Maryland
Updated 23 Nov 03