---

|Now Showing|Memorializers|Clive Baldwin
---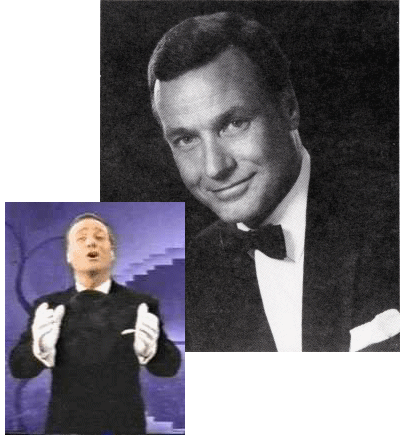 Clive Baldwin, who bills himself as "The World's Greatest Minstrel," was born in England and in his early teens was told by many that his voice was similar to that of the late and great Al Jolson. Coming to America, he used that talent to develop a career impersonating Al Jolson, which he has done successfully in many venues. Having entertained audiences on both sides of the Atlantic, he has appeared on stage and television for over 30 years. Today, he continues to use his talent so that audiences may get a sampling of what it must have been like to have seen Al Jolson in person.

Listen to Clive with his rendition of a
Medley of Jolson tunes.
---
If you came here from a link or search engine
Click here to return to the main page of this site
This listing and material Copyright © 2004 Marc I. Leavey, M.D. Baltimore, Maryland
Updated 30 May 04