---

|On Stage|Memorializers|Eddy Ambrose
---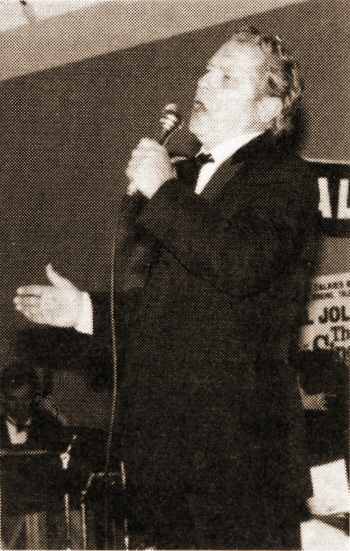 For many years, an Al Jolson Festival was not complete without the sounds of Al Jolson, as portrayed by Eddy Ambrose. Although is is no longer with us, his talents are not forgotten among those who saw him perform. Alone or with others, he captured the full range of Jolson performances, even being able to emulate the Jolson whistle. He will long be remembered as a treasure of the Al Jolson Society.

Watch and listen to Eddy with a
Medley of Jolson tunes from the May, 1990, Jolson Festival..
---
If you came here from a link or search engine
Click here to return to the main page of this site
This listing and material Copyright © 2004 Marc I. Leavey, M.D. Baltimore, Maryland
Updated 06 Jun 04