---

|On Stage|Memorializers|Tony Babino
---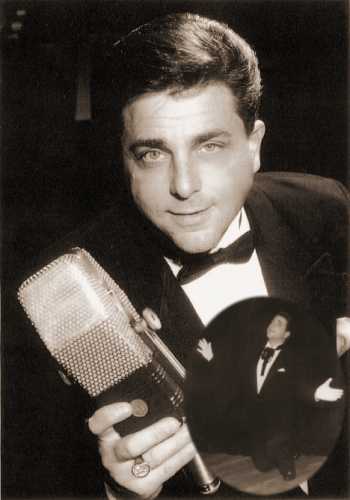 Although turned onto music by hearing Bobby Darin sing when he was but two years old, the voice of Al Jolson captivated Tony Babino while he watched The Jolson Story at the age of six. Taking Jolson to be his own, he was just 17 when he appeared at New York's Ziegfeld Theatre in 1975 celebrating the re-release of that first Jolson biopic.

He appeared at the Jolson Centennial Celebration in New York in 1985, and brought Irving Caesar to his feet, declaring Tony's talent with a succinct "You're Great!" He was then off to Hollywood, where he appeared at a variety of venues, and even opened for Milton Berle.

His involvement with Al Jolson led him to a Norman Brooks performance in 1975, where he was asked to sing with the legendary Jolson impressionist following Babino's Ziegfeld appearance. Brooks helped shape Tony's act, with the incorporation of Jolson material into original interpretations of great songs. They met again later, and Tony continues to hold Brooks in the highest regard.

With his career in high gear, appearing in Atlantic City onstage or on the radio in New York, among other places, Tony has also had the title track from his CD, "Swinging' Around with Tony B" used in the Touchstone film "The Crew," starring Richard Dreyfuss and Burt Reynolds; and has been wowing the crowd at Jolson Festivals for years.

---
Listen to Tony Babino as he sings:
"You Made Me Love You" - and - "I'm Sitting On Top Of The World"
---
Watch video clips of Tony Babino's performance at the 2001 Jolson Festival singing:
"California, Here I Come" - and - "Ma Blushin' Rosie"
---
Check out Tony's own website at http://www.tonyb.org!
---
If you came here from a link or search engine
Click here to return to the main page of this site
This listing and material Copyright © 2003 Marc I. Leavey, M.D. Baltimore, Maryland
Updated 28 Dec 03