---

|On Stage|Memorializers|The Happenings
---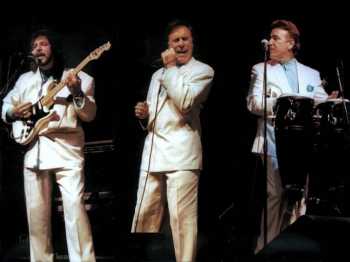 With the song, "See You In September," The Happenings burst upon the record industry in the spring of 1966, with the song holding the top position on the charts throughout the summer of 1966. After another mega-hit, "Go Away Little Girl," The Happenings would travel all over the world, and appear on just about every major television show of the times. They shared the stage with personalities from The Beach Boys to John Denver, Roy Orbison to Joan Rivers, and more.

Bob Miranda continues this group today, after almost 40 years, with Bob Kulik and George Rizzi, to continue the sound of nostalgia and pop into the 21st Century.

In June, 1967, fresh from the early chart busting efforts, The Happenings recorded a selection of classic hits, including Al Jolson's signature song, "My Mammy." Believe it or not, this song made the charts, topping at #12 in June, 1967.

Click here or on the photo to hear The Happenings' version of "My Mammy."
---
---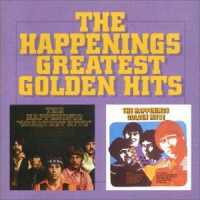 If you'd like to get a copy of this album, in which The Happenings sing "My Mammy," along with other classic hits, you can order the album right here. Click on the picture or this text link to purchase this CD from Amazon.com.
---
---
If you came here from a link or search engine
Click here to return to the main page of this site
This listing and material Copyright © 2002 Marc I. Leavey, M.D. Baltimore, Maryland
Updated 10 Nov 02