---

|The Man|Harry Jolson
---
---
You could watch the Jolson movie biographies very closely, and come away with the idea that Al Jolson was an only child. That was far from the truth. Here is some material on Al Jolson's most famous sibling, his older brother, Harry.
---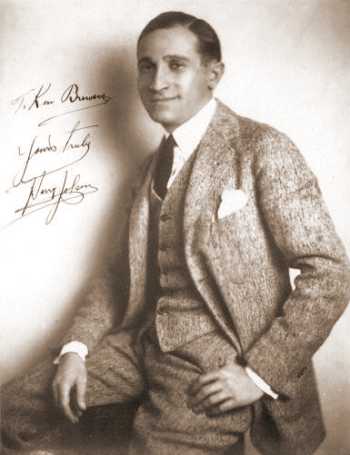 Throughout this website there are snippets of information about Al Jolson's brother, Harry. A few years older than Al, he preceeded Al into show business, and following his older brother to New York provided Al Jolson's initial entry into the world of entertainment. According to several sources, the boys entertained together on the streets of Washington, DC, providing the nascent chemistry for their early stage acts.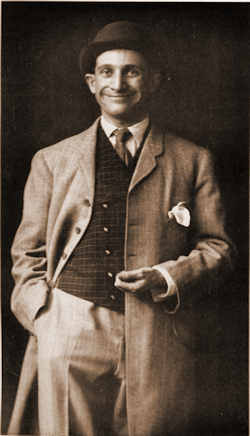 Through their lives, their careers diverged and intersected. Harry often played a venue after Al, Al would hire Harry as his manager, some say to keep him off the stage. Some reports say that Harry had a better voice than Al; the paucity of recordings of Harry and the performance records of the brothers would belie that supposition.
Whatever animosity there was seemed to dim following Al Jolson's passing, with Harry Jolson appearing on a television program in tribute to his later brother, and recording a eulogy to "my brother Al." Three years after Al Jolson passed away, his older brother, Harry, left us, as well. In contrast to the elaborate Jolson gravesite, Harry's grave has but a simple marker.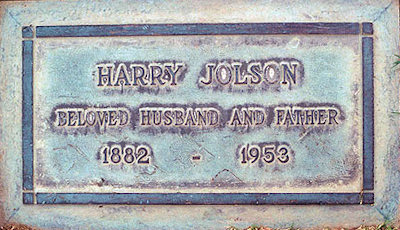 ---
In 1929, Harry Jolson appeared in the film The Voice of Hollywood, in a short comedy routine, with Lola Lane.

Lola Lane (1906-1981) was born Dorothy Mulligan, growing up in Indianola, Iowa. Yearning for show business, she ultimately connected with Gus Edwards, making it big on the vaudeville stage in the 1920s, accompanied by a name change. Her sisters, Leota, Martha and Rosemary, accompanied her in the business, becoming successful in their own rights. Playing a variety of critically acclaimed film roles in the late 1930s, it is said that her role as female reporter Torchy Blane in a 1938 film inspired Siegel and Shuster to name the reporter girlfriend of their 1938 comic book hero, Superman, "Lois Lane."

This clip is part of the IAJS Video, A Day At Santa Anita with Additional Selections, available from the IAJS Video Department
---
---
If you came here from a link or search engine
Click here to return to the main page of this site
This listing and material Copyright © 1995-2011 Marc I. Leavey, M.D. Baltimore, Maryland
Updated 18 Aug 02
Updated 19 Jun 11