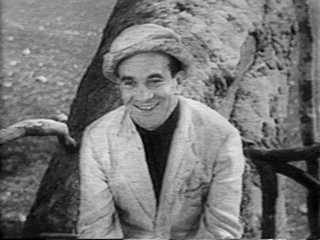 1933 Hallelujah, I'm A Bum
Starring Al Jolson with Madge Evans, Frank Morgan, Harry Langdon and Chester Conklin.
Quite a different movie, Jolie plays Bumper, a hobo whose close friend just happens to be the mayor of New York. The interesting sidenote to this picture is the title, itself, which was changed to Hallelujah, I'm A Tramp for release in England, where "bum" has a more vulgar meaning.
---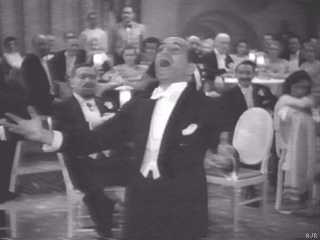 1934 Wonder Bar
Starring Al Jolson, Kay Francis, Dolores Del Rio and Ricardo Cortez
Bon soir, Wilkommen. And howdy! The welcome mat is out at the posh Parisian night spot Wonder Bar. Here you'll find willing ladies, eager gents, lots of musical razzmatazz, even an on-stage murder and shady cover-up. It all happens in one night -- and it all happens at Al Jolson's Wonder Bar.
---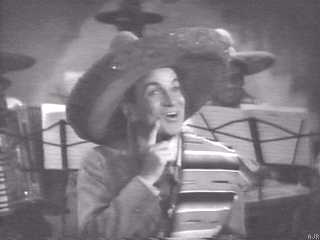 1935 Go Into Your Dance
Starring Al Jolson, Ruby Keeler, Glenda Farrell, Barton MacLane, Patsy Kelly, Akim Tamiroff, Helen Morgan
Abour a quarter to nine -- or any time -- is right for this backstage extravaganze, starring Jolson as a down-and-out Broadway star and Ruby Keeler as a hoofer who helps him launch his own show. With seven zippy Harry Warren - Al Dubin tunes and famed splashy production numbers showcasing "About a Quarter to Nine" and "A Latin from Manhattan," Go Into Your Dance is true entertainment.
---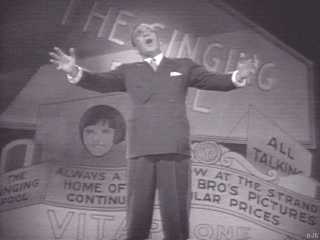 1936 The Singing Kid
Starring Al Jolson, Sybil Jason, Beverly Roberts, Allen Jenkins and Lyle Talbot.
In The Singing Kid, Jolson's a kid at heart with a heart full of song! His belt-it-out singing meets jazz-baby jive in this story of a Broadway star who loses his fortune and voice yet rallies to knock 'em dead in the aisles again. Supporting Jolson is a fun-time combination of hepcat skidoo and ace comic talents.
---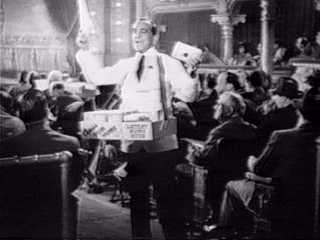 1939 Rose Of Washington Square
Starring Tyrone Power, Alice Faye, and Al Jolson, with William Frawley
Boy meets girl, boy loses girl, boy gets girl back again. Jolson was dropped to third billing, and his character is clearly not the star, but the scenes in which he sings Rock-A-Bye, Toot Toot Tootsie!, California, Here I Come, and My Mammy have to be seen and enjoyed! Jolie may have lost top billing, but he was still a star.
---